Pastor Phillip Henry has been married to his wife, Polly, for more than 25 years. They have six children, three of whom live with them in Deptford, NJ. Phil and Polly moved to New Jersey from Arizona in 2009 with a call from the New Jersey Presbytery to begin a new PCA congregation in Gloucester County, which became Mercy Hill.
Pastor Henry received the M.Div. from Westminster Seminary in California (1999) and was ordained to the Gospel Ministry in September 2000. He has served in two other congregations prior to Mercy Hill and is currently a ThM student at Westminster Theological Seminary in Glenside, PA.
Will serves as an elder and Stated Clerk of the Session at Mercy Hill. He and his wife Sara have four children and reside in Elk Township. In addition to working as a high school English teacher, he is also an aspiring cellist and runner.
Scott works full-time with the New Jersey Courts, and as adjunct faculty of Criminal Justice at Cairn University. He and his wife Shelly readily joined Pastor Phil to help guide and plant Mercy Hill in 2009.
Now he serves on the session as a ruling elder and leader of the worship and creative arts ministry. They have 2 children and reside in southern Gloucester County.
He is passionate about all Philadelphia sports and soccer across the pond.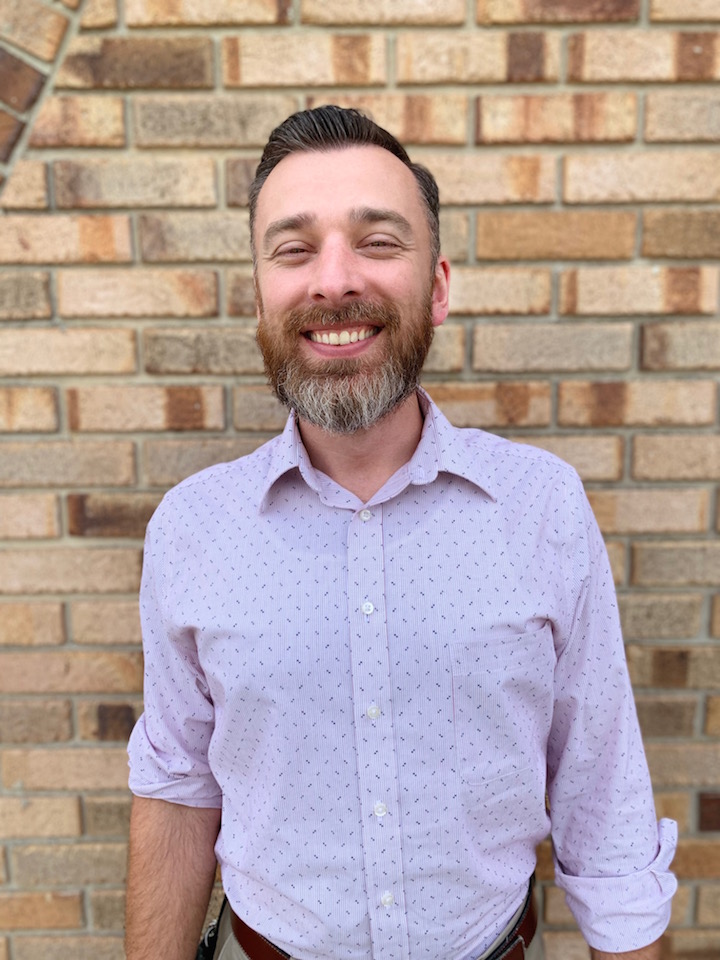 Adam Moore is a data analyst and digital marketer. He lives in the northern Region of Mercy Hill's ministry radius.
Adam has been happily married to Nicole for 15 years and has four young children. They have been attending Mercy Hill since November, 2013.
In his free time, Adam loves to follow Philadelphia sports, learn about new technology, and discuss economics. His favorite food is steak cooked rare to medium rare.
John is a deacon at Mercy Hill and finance ministry. He has been married to Lauren since 2009, and have been blessed to have 3 children together.
John and his family live in Mullica Hill, NJ and have been attending Mercy Hill since 2012. They joined the church after meeting Pastor Phil and his family after they became neighbors.
John works full time in his families flooring company in Salem, NJ.
James Hoffman is a deacon at Mercy Hill. He has been married to Valorie since 2010, and have been blessed to have 3 daughters together.
James and his family live in Malaga, NJ and have been attending Mercy Hill since 2016.
James works full time as a Psychologist and also works as a Clinical Mental Health Therapist.
Steve leads the youth ministry with his wife Dana. They have both been working in church youth ministry in various capacities since college. In fact, that's where they met! Both are also greatly involved in the music ministry at Mercy Hill and have long histories serving in that ministry as well.
Steve works in the technology industry and Dana works in the mental health field. They live in Washington Township with their three boys. Steve loves coffee, but Dana prefers chai tea.
Lydia Lin has been a part of Mercy Hill for the past 10 years! She currently works as the third grade teacher at a classical Christian school located in South Jersey. She lives in Glassboro, NJ with her husband, Jeremiah, whom she married in June of 2018.
As the director of Mercy Kids, Lydia desires to see children grow in their faith and knowledge of Christ, while working with parents to guide their children toward Him.
Karen is our church administrator. She has been married to her college sweetheart, Ed, since 1999, and together they have four children. They recently moved to the area, so they can be closer to Mercy Hill. They have been attending the church since 2017.
After graduating with a Bachelors of Arts in History from Rowan University, Karen worked in a library archive and homeschooled for about 14 years. She is passionate about adoption, and people with special needs. On the off chance she does every get free time, she loves reading in a hammock on a sunny day.